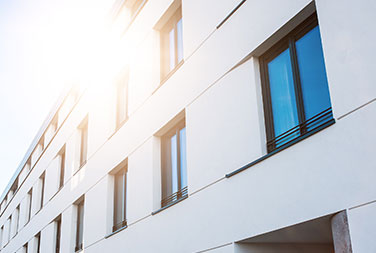 Our Render-vations team has broad experience in the successful completion of commercial jobs, including but not limited to, Cafes, Restaurants, Fast Food Chains, Offices, Toilet Blocks, Foyers, Theme Parks, Schools, Movie Sets and more.
We are conscious of not only representing our business but yours also and treat every Commercial job with professionalism, ensuring we uphold our reputation and yours. The Render-vations team wears High Vis custom shirts that display the Render-vations logo, so when we turn up to a job our team is neat and tidy. We can provide all Safe Work Method Statements, Safety Data Sheets, Insurance Certificates and all Statutory Requirements to ensure we comply with your organization's Workplace Health and Safety obligations. We understand that you have a schedule to keep and endeavor to book jobs in and turn up on time, every time.
Jared's vast knowledge and experience of the many and varied texture coatings and finishes ensure he will be able to guide you through the selection process and deliver the highest standard of work so that your Commercial project is everything you hoped for and more.
Give Jared a call and enquire about our rates and how we can help you with your Commercial projects.