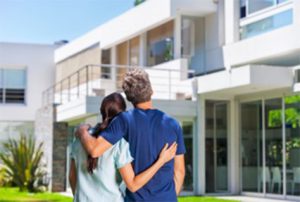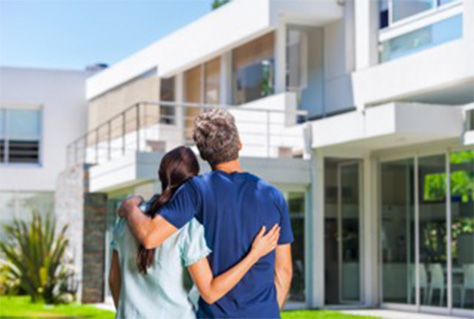 Whether you are a builder or a new homeowner, you can trust our team of expert and experienced solid plasterers to give you a rendering job you will be proud of!
If you require a quote from the plans, that's no problem, simply email your plans through to us and we will give you a free no obligation quote to give you an idea of cost. There are many economical render options to increase your street appeal and maximize the value of your home. You may choose to render your whole home, or perhaps just the façade – other areas to consider are fences, letterboxes, and pool and bbq areas. Internal features such as bench tops, feature walls and splash backs are also an option and our range of Pro-Series finishes can bring your own individuality to your project.
Don't compromise on the quality of your new home – Render-vations can take you through the render selection process and provide you with the right solution to give your home the perfect render finish. The front façade of a home is the first thing people see and any of the various render finishes available will enhance your homes aesthetic and create a great first impression!
Our team are qualified and experienced in applying render to the many and various substrates available such as EPS, Blueboard, Brickwork, and Hebel etc. We can explain the process and costing involved in each of these and show you different finishing options to achieve the look you require.
Sponge finish render is the most popular choice of cement render, it provides a straight and neat finish that looks very smart. However, there are many options to choose from when it comes to rendering your home. For example, an undulated finish will give a very Mediterranean look, where as a German Smear finish will create a Hamptons or Farmhouse style.
There are also specialist and natural material render finishes such as Marble that are great to use on feature areas to add a high-end expensive look. Marrakesh or Venetian are also great Artisan options to consider for feature areas. We can guide you through the selection process to help you decide what finish will suit best for the look you are wanting to achieve.
Deciding on your render finish before your new home build gets underway is a great idea, as choosing the correct bricks or other substrate material from the start can save you money in the long run.
With extensive experience working with Builders, we understand the building process. We can assure you a quality render finish and give you peace of mind in arranging this part of your build. Call today to discuss how we can help you achieve your dream home!